1.Automotive
Automotive
Many ECUs (: Electric Control Unit) are installed in automobile, It realizes fuel economy improvement, reducing CO2 emissions, safety and security, and comfortable ride comfort.
Many ECUs installed in a automobile can be roughly classified as shown below.
High performance and high quality are required for electronic parts installed in such ECUs.
Our resistors have been installed in automotive ECUs in many cases, most series conform to AEC-Q200 compliant.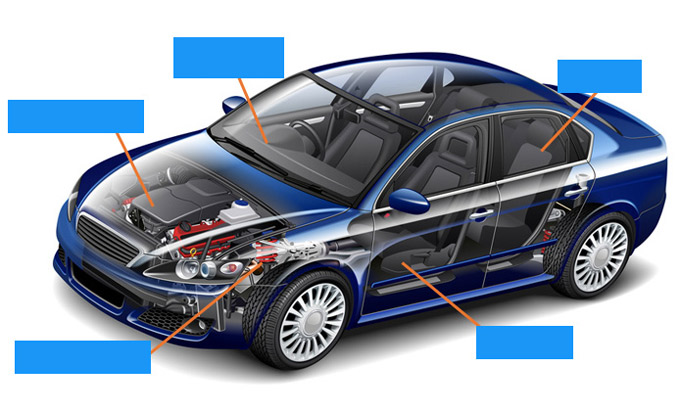 Information
system
Power train
Chassis/Safety
Body
HEV/EV
Standard Specification for surface mount chip resistors

Standard Specification for High frequency surface mount components

High Precision Thin Film Chip Resistors

Current sensing chip resistors
Please feel free to contact us about products,
requesting documents and samples.
Susumu Deutschland GmbH