Power derating curve
(1)Rated power:
Standard ambient temperature is 30℃. If ambient temp. is over 30℃,
calculate the maximum power by multiplying rated power with the designated ratio from the derating curve.
(2)Rated power:
E=√R×P
E:rated voltage(V)
P:rated power(W)
R:Rated resistance(Ohms)
The rated voltage is the corresponding voltage of DC or AC (impedance of the commercially used frequency) based on the formula above.
Derating curve (RG, RM series)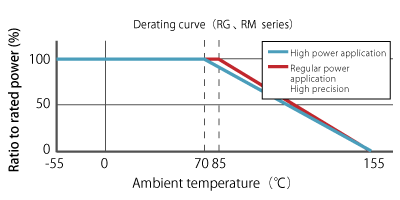 Derating curve
RR series
RT series
RL0510 0816 1220 3720 3720W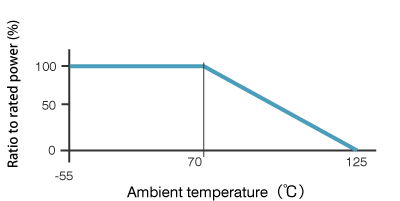 Derating curve(RL7520W)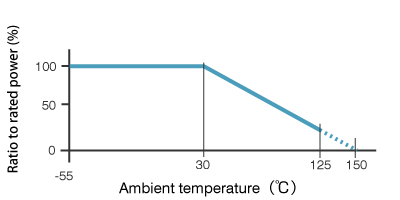 Rated current
The current that causes 20℃ temperature increase by impedance.
If the ambient temperature exceeds 70℃, reduce the current according to the derating curve below.
Power = (current)2 x DC Resistance of the product
Standard Specification for surface mount chip resistors

Standard Specification for High frequency surface mount components

High Precision Thin Film Chip Resistors

Current sensing chip resistors
Susumu Deutschland GmbH