4.High precision and high reliability
4.High precision and high reliability
4.1 Susumu thin film resistors are extremely stable for a long time
■Susumu's thin film resistors are made of totally homogeneous thin film element and passivation film sputtered or CVDed. They are extremely precise and reliable under harsh environmental conditions.  
■Current flow is even and smooth and long term stability is realized.
Merit
・Highly precise and very small TCR
・Even current density, stability and very small long term resistance drift.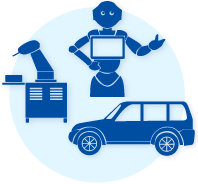 Automotive ,
FA・Industrial field
Susumu offers thin film resistors more tolerant to harsh environment than conventional thin film resistors
RG series
・High precision:±0.05%
・TCR:±5ppm/℃
・Long term stability
・Low noise
Thin film resistor RG series reliability test data (10000 hours resistance drift)
Drift less than±0.1%in all tests, compliant to AEC-Q200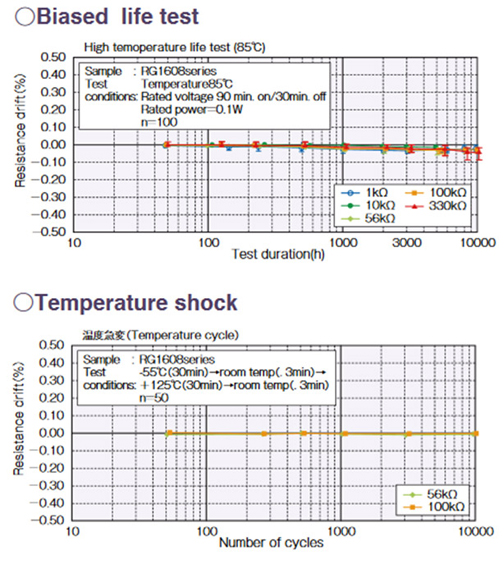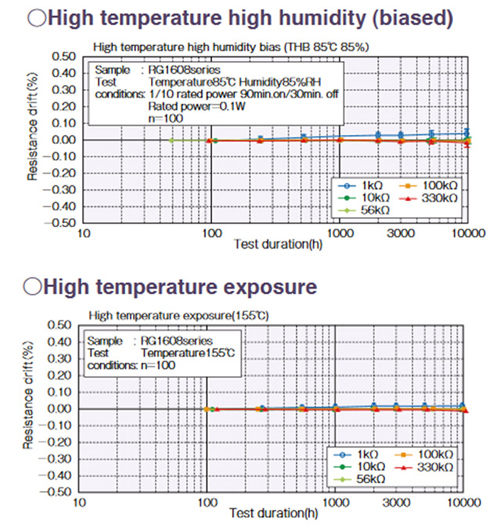 4.2 Thin film resistors have low noise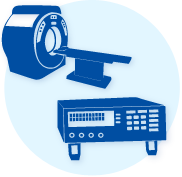 Medical, Test/Measurement field
★Resistor noise is generally given by:
Noise=thermal noise +current noise(1/f noise)
Thermal noise's noise effective value is given by

As the formula indicates, thermal noise is decided by temperature, resistance and frequency, which means there is no difference by materials (same for thin or thick film)
Current noise(1/f noise)is caused by the movement of free electron (carrier) and it appears at lower frequencies, it is dependent of materials and structures. The current noise is much smaller in thin film than thick film(refer to the noise comparison between thin film and thick film)
Noise characteristics comparison
RG series vs. thick film resistors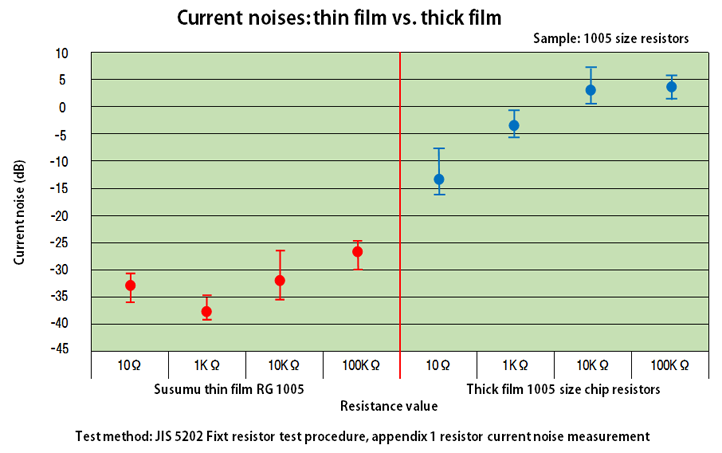 Standard Specification for surface mount chip resistors

Standard Specification for High frequency surface mount components

High Precision Thin Film Chip Resistors

Current sensing chip resistors
Please feel free to contact us about products,
requesting documents and samples.
Susumu Deutschland GmbH