4.Consumer equipment
Consumer equipment / AV equipment / Smart phone
In consumer devices, especially home appliances that use motors and compressors, inverters are used to save power.
In such appliances, the number of cases where shunt resistance is adopted for motor rotation control is increasing. To meet this need, we are expanding our lineup of high-power low-resistance resistors with excellent heat dissipation characteristics.
For AV equipment and smart phones, the needs for high-quality music playback are getting higher. Thin film resistors are less noisy and have been used for audio equipment and music playback equipment for a long time.
We have developed a product specialized for this audio application.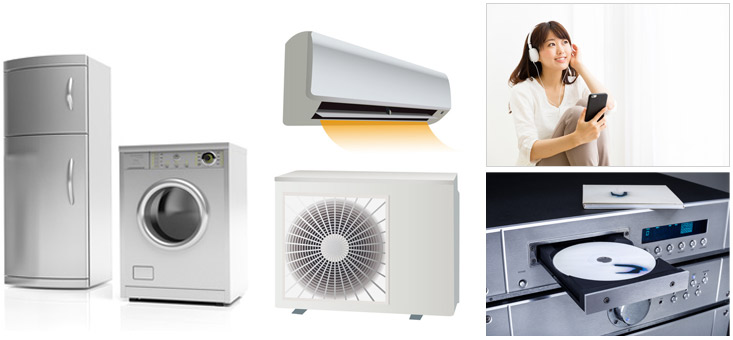 Standard Specification for surface mount chip resistors

Standard Specification for High frequency surface mount components

High Precision Thin Film Chip Resistors

Current sensing chip resistors
Please feel free to contact us about products,
requesting documents and samples.
Susumu Deutschland GmbH