9.Application and recommended usage of current sensing resistors
9.Application and recommended usage of current sensing resistors
9.1 DC power source
・Shown below are current sensing circuit in simple power source and protect rush current circuit
・In these circuits, current sensing resistors are placed in load current supply line. By measuring the voltage of the current sensing resistor using Op-amp or control IC, current is measured.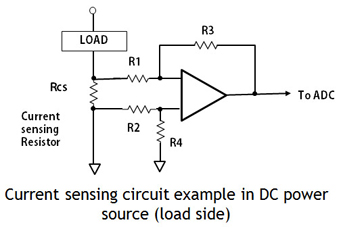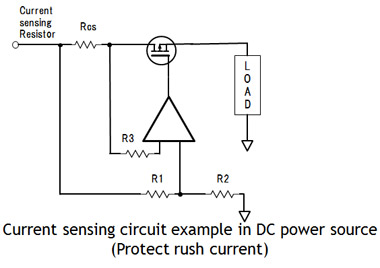 ・Applications:Various DC power supply circuits

9.2 DC-DC converter
・Such as DC-DC converter below, in order to monitor output, current sensing resistors are placed out side of the converter.
・To minimize the power loss by the resistor, very low resistance resistors are used.
Current sensing Resistor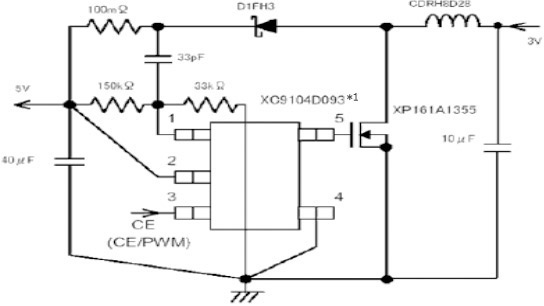 *1: Torex Semiconductor Co.
    DC-DC Convertor
Current sensing circuit example in DC- DC Converter
(Example circuit by Torex Semiconductor XC9104D093 Datasheet)
・Application examples:Various DC-DC converter, POL(Point of Load)

9.3 Motor driving circuits
・There are 2 purposes to use current sensors in motor driving circuits such as below. To protect the circuit and to detect the phase of motor driving voltage.
・In order to save space, very low resistance shunt resistors are used for phase detection circuits.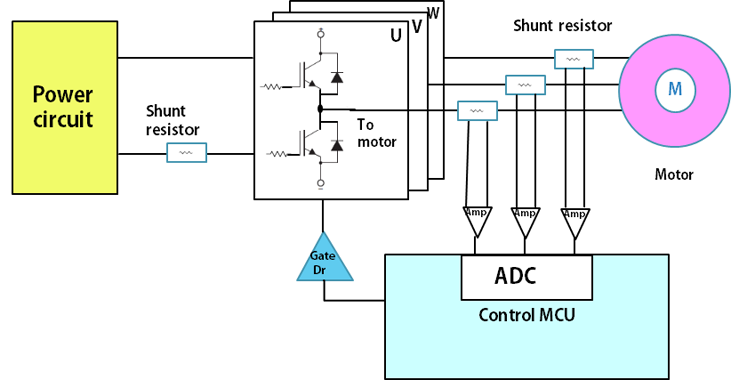 ・Application examples:Motor driving circuits, Inverter circuits

Standard Specification for surface mount chip resistors

Standard Specification for High frequency surface mount components

High Precision Thin Film Chip Resistors

Current sensing chip resistors
Please feel free to contact us about products,
requesting documents and samples.
Susumu International U.S.A. -Specialist in Thin Film Technology-