2. Chip Attenuator realized by Thin Film technology
2. Chip Attenuator realized by Thin Film technology
2.1 Thin Film Chip attenuators
Thin Film Resistor is:
Resistive material is deposited extremely thinly and evenly onto the substrate then patterned with photolithography to be made into resistive element.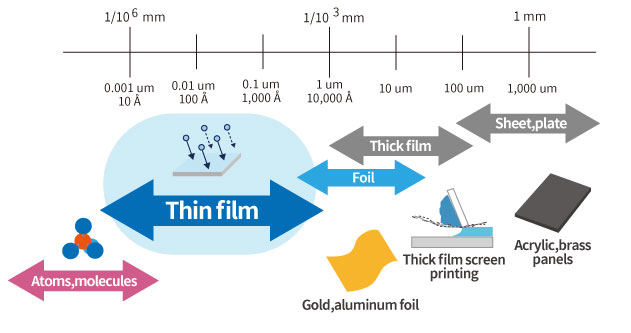 2.2 Characteristics and advantages of thin film resistors
Characteristics of thin film resistors
Smooth electron flow through thin film can suppress the noise and high frequency harmonics

Multiple resistors within chip attenuators are made of thin film.
The advantage of thin film resistor (less high frequency harmonics)
As shown below, thin film resistive element has much lower third harmonic distortion level (compared in resistors)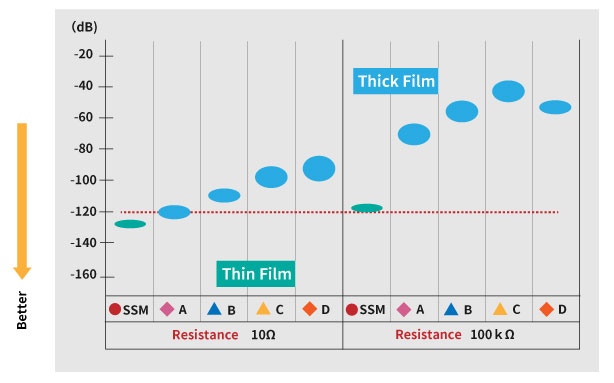 Standard Specification for surface mount chip resistors

Standard Specification for High frequency surface mount components

High Precision Thin Film Chip Resistors

Current sensing chip resistors
Please feel free to contact us about products,
requesting documents and samples.
Susumu International U.S.A. -Specialist in Thin Film Technology-