Principle
Principle
We are developing new markets using our unique technology and products.
Susumu has been creating new market by unique technology and product development capability since establishment. We believe we can always contribute to society by evolving ourselves everyday based on this company philosophy.
Basic Management Philosophy
We will provide our new value-added technology, new product to the future market and user demand focusing on advanced technology for industrial equipment market.
World is changing more and more quicker and move faster. So we need to create new products based on customer demand which look ahead to several years future or more than 10 years ... It is our mission to provide unique and valuable products that was not ever exist. We are always doing our best everyday for providing new value-added technology and product by looking ahead of customer needs.
Increase customer satisfaction by improving Q(Quality), C(Cost), D(Delivery), S(Service) and S(Speed).
Customer wants not only products excellence but also providing full-degree of QCDSS compliant products. We will always improve product QCDSS and do our best for increasing customer satisfaction everyday.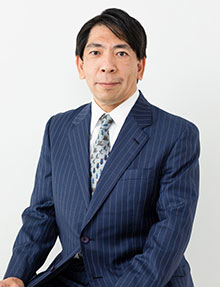 PRESIDENT
Naochika Okamoto
Susumu International U.S.A. -Specialist in Thin Film Technology-