Parts for power supply and charger battery pack
PC,Printer,Information device for Power source Mobile phone,Digital still camera,Digital camera,information device for Battery (pack) Mobile phone,Digital still camera,Digital camera,information device for Charger
Example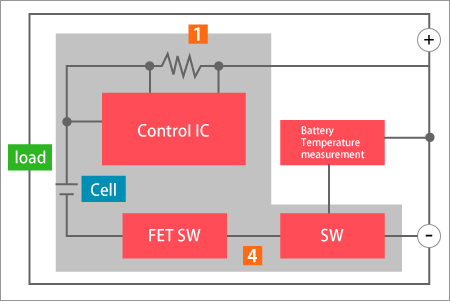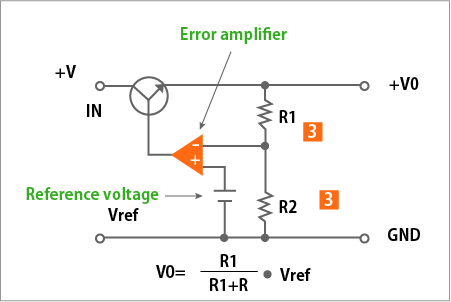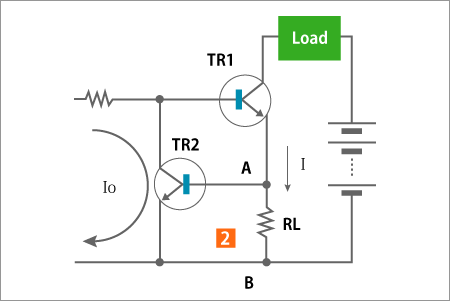 Circuit
No.
Circuit
(System)
Products
Series name
Characteristics
Benefit
1
Charge and
Discharge
Control
Current
Sensing
Low
Resistance
Chip
Resistor
RL Series
PRL Series
KRL Series


Unique heat dissipation
design keeps component
temperature low.
Reduction of the
heat affecting
surrounding
components
allowing simpler
thermal design and
cost reduction.
Smaller sizes due to
better heat dissipation
Miniaturization,
.cost reduction.
Available in ultra small
size: 1/10W for 0603 size.
Miniaturization of
mobile equipments
(e.g. Mobile phone unit).
2
Over-current
Protection
Circuit
R-Value down to
1mΩ(2W).
Usable for high
current application.
Resistance tolerance
+/-0.5%
Higher detection
accuracy.
Standard components
from 1/10W to 2W.
Ready for diversified
applications.
3
Constant
Voltage
Control
Thin Film
Chip
Resistor
RG Series
Resistance change ±0.1% guarantee is
trusted high by the reliability
trial of 8000 hours.
Improvement of reliability.
1/8W with 1005 chip,
1/4W high power
with 2012 chip.
It contributes to the miniaturization.
Thin Film
Chip
Resistor Networks
RM Series
Resistance temperature of
resistance allowance difference ±0.02%
(relativity ±0.01%),
coefficient ±5ppm/℃
(relativity ±1ppm)
Improvement of reliability.
The constant voltage with a small difference is supplied.
4
EMC
Power Chalk
Small Type Power Chalk
PCMB/
PC Series
12.6×13.45×6.0mm
~1.6×0.8×1.0mm
Even micro goods
achieve highly effective
and the low loss.
Miniaturization of equipment.
Noise decrease.
---