2021 News list
Information
2021.04.28
Our company will be closed for holiday from Apr. 29. to May 5.
We will resume our business as usual from May 6.
During the holiday, our mail server will remain open to receive your mail.

We received a letter of appreciation through our SDGs contribution activities.
2021.04.06
We have been officially promoting SDGs contribution activities since April, 2020.
As part of these activities, we issued "Kyoto SDGs Private Placement Bonds" and donated gifts to Shirakawa Comprehensive Support School so that children who will play important roles in the future can receive a better educational environment.
We received the letter of appreciation for our these activities, which will enhance our internal awareness of SDGs promotion activities.
We were really encouraged by this letter of appreciation and will strive to promote our SDGs contribution activities furthermore.

<Letter of appreciation>

Selected as one of 2021 Solution Provider TOP10 (Electronics Manufacturer) in the United States!
2021.02.16
Our ultra-precision thin-film chip resistors that are produced using our thin-film technology make it possible for our customers to realize high quality and high performance in their electronic equipment manufacturing market.
In addition to the above, we continuously offer products of unprecedented value with unique originality.
These are the main reasons for selection 2021 Solution Provider TOP10 (Electronics Manufacturer).

We will continue to strive for performing to meet our customers expectation.

Click the image below to see the details of the award.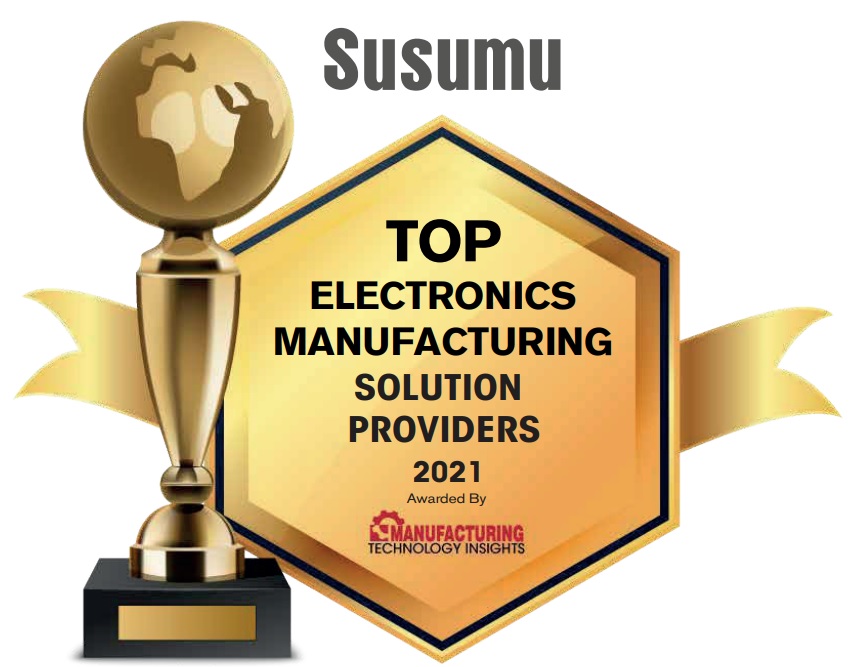 There is no news announcement.
Susumu Deutschland GmbH